We do more Carpet Repairs than any other company, over 3,330 done in 2018!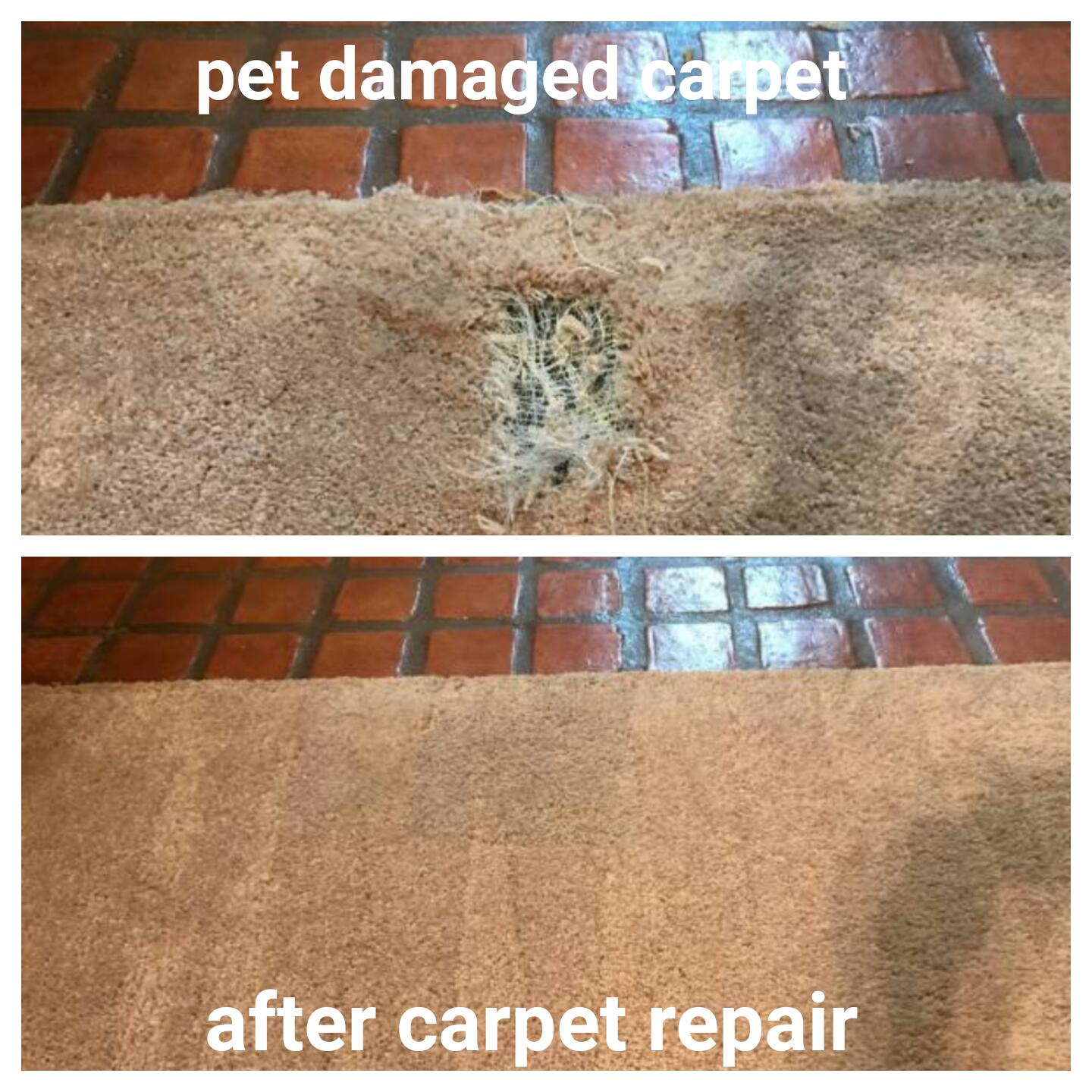 #1 CARPET PATCHING VENTURA COUNTY – WE PATCH & REPAIR CARPET, JUST LIKE IT NEVER HAPPENED! REPAIR IT- DON'T REPLACE IT!
Did a Pet damage your carpet trying to get out? Is there an unsightly stain that wont come out? Perhaps your housekeeper kept scrubbing and now the carpet is damaged. You've come to the right place.
We are IICRC certfied in Carpet Stretching Ventura and Carpet Repair, as well as Carpet Dyeing, Carpet Color Correction & Carpet Cleaning.