The Most Thorough Carpet Cleaning You Can Get
Our Approach To You:
We Treat Your Home The Way We Want Our Home Treated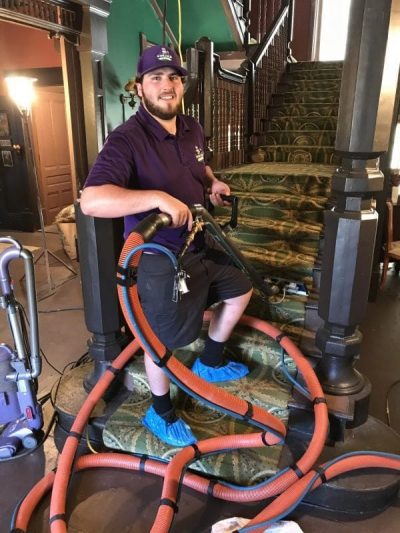 Hi, my name is Dillon…
My Dad & I started this company with the goal of making a difference in people's lives.  After All, we are in the service business.  We wanted to have a company that would treat people differently… kind of like how it used to be…Good Ole Fashioned Friendly Service…And Thorough at that.
We just want to do the absolute best clean that is possible…That's it…That's our goal.
So, Thank you for taking the time to visit our site…Feel free to call us for any reason..
Your friend & neighbor,

"Tim is an outstanding human being first and a great business man second. He did a fantastic job repairing a bleach stain in my carpet. The attention to detail was impeccable. I greatly appreciate his professionalism and work ethic. Tim is a chemist, he's not just going to pour a cleaning solution of your carpet to remove a stain.  Tim is going to analyze your carpet and strategically apply the best method."

-Donovan B.
Reseda, CA
"Tim did a Phenomenal job.  After contact many companies I chose Gorilla Carpet Cleaning and I'm a extremely happy with the results. Tim was very thorough, he found the perfect match for the carpet and I'm impressed because the beach marks just disappeared. Personally I highly recommended Tim services. He is great, punctual, honest and professional."

-Daniela A.
Encino, CA
"Tim is a MIRACLE worker! My daughter spilled a full cup of coffee, coconut oil and chocolate on brand new white carpet. Tim, using specialized knowledge and techniques, removed the stains 100% and returned my carpet to its original state. Truly amazing!  I VERY highly recommend Tim and Gorilla Carpet Cleaning & Repair!!"

-Debra L.
Westlake Village
Gorilla Carpet Cleaning: Your Trusted Local Thousand Oaks Carpet Cleaning Co- Call (805) 250-6993
No matter what type of Carpet Cleaning Thousand Oaks services you may be seeking, you can rely on Gorilla Carpet Cleaning. We offer comprehensive:
Cleaning Services List:
Residential Carpet Cleaning

Commercial Carpet Cleaning

Encapsulation Carpet Cleaning

(VLM) Very-Low-Moisture Carpet Cleaning

Wool Carpet Cleaning Experts

Water Damaged Carpet Cleaning & Repair

Boat/Yacht Carpet Cleaning

Studio/Movie Set Carpet Cleaning

Celebrity Carpet & Rug Cleaning
Carpet Repair Services:
Pet Damaged Carpet Repair

Carpet To Tile Transition Repair

Carpet Stretching & Restretching

Water Damaged Carpet Repair
Specialty Services List:
Carpet Dyeing/Bleach Spot Stains

New Carpet Sales & Installation

Tobacco Smoke Removal & Cleaning

Disinfectant Treatments (EPA approved)

Rug Repair & Reweaving/ReLooming

Rug Fringe Repair & Replacement

Rug Over-Dyeing & "Boutique Dyeing"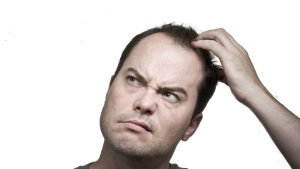 Wait…What….?
I Didn't Know You Guys Did All That…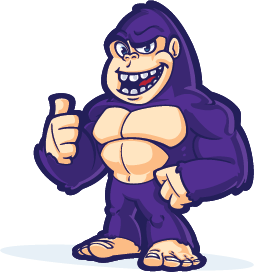 Carpet Cleaning Frequently Asked Questions
Why Choose Us For Your Carpet Cleaning?
We give you not one but four irrefutable reasons to choose us over other carpet cleaning experts in Thousand Oaks. Read on to find out why our Gorilla Carpet Cleaning Experts can become your go-to agency whenever you want a new fitting or an old carpet replaced.
Gorilla Carpet Cleaning Thousand Oaks offers On-time, Worry Free, Fast Carpet Cleaning Service the Same Day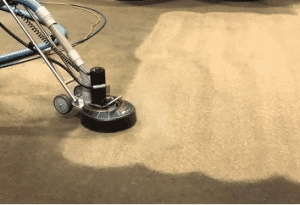 Gorilla Carpet Cleaning Thousand Oaks is a licensed carpet cleaning services company where on-time, prompt, professional and courteous services are a way of life. We offer wide ranging carpet and rug cleaning services throughout All of Thousand Oaks and the neighboring areas.
As carpet and rug cleaning experts, Gorilla Carpet Cleaning offers peace of mind and evokes trust in the minds of consumers who are seeking prompt and efficient carpet cleaning services. Since 1988, our customers know they can trust us completely to do any work right the first-time round. We will never give you a reason to complain or be dissatisfied with the work we do. In fact, customer service is integral to our business philosophy and this has garnered us an impeccable reputation in the All of Ventura County & Thousand Oaks, Moorpark, Simi Valley, Westlake Village, Agoura Hills, Calabasas, Camarillo areas.
High quality carpet cleaning is ultimately defined as being able to restore or clean carpet and return it to its natural luster and pre-soiled restored state. There are 2 enemies to this: (1) Not using the right Chemicals, Heat, Agitation & process & (2) LEAVING TOO MUCH SOAP, CLEANING AGENTS IN THE CARPET!
Soap is more of an enemy than the soil is. This is because soaps and detergents are electrically charged to ATTRACT dirt! Resoiling quickly and prematurely are the end result.
Gorilla Carpet Cleaning Thousand Oaks are EXPERTS in carpet cleaning. We are IICRC certified trained as well as having our masters in advanced fiber identification, cleaning. We DO NOT USE THE SOAPS THAT OTHER CARPET CLEANERS USE. OUR CLEANING LEAVES NO RESIDUE IN YOUR CARPETS! This is because we use a special chemical to strip, clean the carpet dye sites. It has a PH of 1, it is totally safe to infants & animals as well as allergy sufferers as well as to our wonderful environment. Our chemical has no odor and leaves no residue thus cleaning your carpet the most effectively. You wont believe it. Don't believe us? Watch us put some on your worst stain and watch the stain disappear!
Why Choose Gorilla Carpet Cleaning Thousand Oaks? We're Local & Family Owned
There are many reasons to make Gorilla Carpet Cleaning Thousand Oaks your go-to Carpet services expert. Besides guaranteeing 100 per cent customer satisfaction, we epitomize dependability. Our customers know that when they use our services, we endeavor to resolve their carpet problems in quick-time. This has made us a household name in All of Ventura County & Thousand Oaks and helped us forge long-term relationships with our residential and commercial customers.
If you are wondering why Gorilla Carpet Cleaning Thousand Oaks is the right residential and commercial carpet cleaning near me,
Here are some compelling reasons to choose us:
We handle all kinds of carpet cleaning jobs, from providing estimates to providing any carpet cleaning that you may need.
We adhere stringently to standard and practices set forth by the IICRC (Carpet Cleaning Installation Certifications Organization) to make sure you never fall into any problem in the future.
Our in-house technicians are certified and trained. They are up-to-date with the latest training and techniques and the necessary procedures to carry out all carpet cleaning work seamlessly.
We offer our customers same day emergency services should the need arise.
We have multiple trucks to service multiple customers simultaneously. Our trucks are completely equipped and stocked with the latest tools, equipment and materials to ensure we complete any assignment quickly- no need to come back.
We give our customers peace of mind when they need it most.
Our services are hassle-free and we boast a quick turnaround time, the same day.
We stand behind our work and offer you an ironclad "Gorilla Carpet Cleaning' guarantee" for our labor and quality of work.
We offer our customers tips on how to extend the life of their carpet.
Gorilla Carpet Cleaning Thousand Oaks is renowned for going beyond the call of duty. That is why we help our customers over the phone if they have any doubts or questions. We offer this service free-of-charge.
Whenever you call our office, you will always speak to the owner, who is certified, and who will guide you correctly.
It is prudent to remember that the IICRC has very specific regulations and our carpet technicians are trained to follow them stringently. We will always give you expert opinion supported by the right knowledge so that you can make an informed decision. We do not apply pressure to force you to hire our services and this relaxes you sufficiently to see the true picture and decide according.
So give us a call today at (805) 250-6993, you'll be glad you did!
Commercial Carpet Cleaning Thousand Oaks
Do you need Commercial Carpet Cleaning Thousand Oaks?  If so, you've come to the right place. Gorilla Carpet Cleaning Thousand Oaks cleans single glue down or double glue down carpet, whether its carpet tiles, olefin or polypropylene. We use a low moisture process that aids in speed drying to accomodate to all retail, or public service organizations including hospitals, governmental organizations and private corporation carpet.  Some of our clients include the Beverly Hills Hotel, Hampton Inn, Marriott Hotels, Sheraton and many other numerous hotels.  We understand the delicacy of cleaning when the public is around as well as needing to finish as efficient as possible or as fast as possible. Additionally, we are licensed and insured and can provide a W9 and Certificate of Insurance upon request.  The cost of Commercial Carpet Cleaning Thousand Oaks ranges from $.30 to $.50 per square foot and we also offer a 30 day guarantee where if you are not satisfied for any reason, we come back to re-treat a spot at no additional cost.  If you have any concerns regarding our commercial carpet cleaning thousnad oaks process, working conditions required, specific time frame needed to clean in, such as after hours, please do not hesitate to call us at (805) 250-6993.
Pet Odor Removal Thousand Oaks
Do you have a musty, or stinky odor that you suspect coming from your animals, dogs or cats etc?  Pet Odors often come from the dry soils in their fur, but also the oils coming from their skin.  This is especially exacerbated by the summer heat or the wet conditions in your yard or rolling around in other pets urine etc.  The owner of Gorilla Carpet Cleaning Thousand Oaks is an IICRC certified Odor Control Removal Specialist.  We can identify soils and oils in your carpet and upholstery put there by your pets and can safely and effectively remove them.  Additionally, we understand the delicate nature of fibers both in your carpeting and your upholstery and will design a specially formulated chemistry and process in order to be as aggressive as possible against the odor but as gentle as needed.  Don't live with that Pet Odor andy more, lets get it removed- Call us at (805) 250-6993 Today!
Best Tile Cleaning Thousand Oaks- see the difference!
Like everything we do, Gorilla Carpet Cleaning does thorough Tile cleaning thousand oaks- restoring the original beauty of your surfaces!  We use a rotary tile cleaner machine, called the SX-12, when combined with our truck mount melts the dirt right our of your tile.  After cleaning your tile & grout, we seal your tile for a long lasting result.  Whatever kind of tile you have, we can help. Whether you just moved in, or are selling your home, or having the mother-in-law visit, or even cleaning up after a messy tenant or child, get tile cleaning thousand oaks done right.  We also do outdoor tile & shower tiles, in addition to floor tiles. So, if it's time to finally get that tile cleaning done that you've been putting off, treat yourself to a dazzling result.  Call Gorilla Carpet Cleaning at (805) 250-6993 and get the dirt purged off and start enjoying the house as if you just bought it or just installed that beautiful tile, Call Now!
Exquisite Rug Cleaning Thousand Oaks- We employ a 10 step process!
Gorilla Carpet Cleaning holds 8 certifications in carpet & 3 in wool rug cleaning thousand oaks. We clean all types of rugs including Sisal Rugs, sea Grass Rugs, Viscose Rugs, Wool Rug Cleaning, Flat Weave Rugs, Kilim Rugs, Sheepskin rugs, Shag Rugs.
We employ a 10 step Rug Cleaning Process for Maximum Results:
1) We do a thorough rug inspection
, looking for color bleeds, any pet urine, fringe repairs or stains, any moth damage or other stains or soils
2) We dust every rug in our rug dusting machine.
Why do we do this, you might ask? Because, there is alot of dirt, soils, hairs, dust which makes "mud soup" when water is added.
3) Gorilla pre-treats every stain before we begin.
In fact, All of our stain removal is INCLUDED in our cleaning, unless otherwise discussed with you. We want our gentle and safe chemistry to properly emulsify the spills or stains before we begin, while protecting the fiber.
4) Deep Cleaning your Rug- both Front & Back.
We use WoolSafe chemicals and enzymes to thoroughly clean your rug.
5) We Rinse Thoroughly & Rewash
– every rug gets cleaned a minimum of 2 times in order to flush out remaining soils, cleaning surfactants & enzymes.
6) Gorilla Rug Cleaning Rinses the shampoo over, and over again until we see no shampoo left.
Our goal is to have no stickiness or residues left in your rug- and we guarantee this.
7) Thorough Water Extraction
– we must remove all water carefully, while protecting against damage or tears to your rug or fringes.
8) Dry Naturally
– We room & dry your rug and rotate it hourly so as to have the most natural & fastest drying process. Additionally, we use dehumidifiers in our dehumidifying room to speed up this process. We strive to have no harm from heat or odors due to excess moisture as well.
9) Cleaning Inspection
– after completely cleaning your rug, we will inspect it and make any color corrections (yes, we are certified in color correction, and will perform this for you as well). In the event that we are not satisfied, we will unilaterally clean your rug all over again, until it passes our test. This is done without you asking us, and part of our quality control process.
10) We deliver your rug back to you in pristine condition.
We are the choice of many celebrities and owners of fine rugs, so call us now and see our difference! Call (805) 250-6993
Careful But Thorough Upholstery Cleaning Thousand Oaks- We use the right process for the right fabric
Thousand Oaks, CA named because of the numerous oak trees in the city and surrounding area, is the second largest city in Ventura County, CA.  It is located in the northwestern part of Greater Los Angeles, approximately 64 km from Downtown Los Angeles and is less than 24 km from the Los Angeles neighborhood of Woodland Hills.  Thousand Oaks is bordered by Malibu to the west on the west side of the Santa Monica Mountains. Moorpark & Simi Valley border Thousand Oaks to the North East, Camarillo borders Thousand Oaks to the North and Westlake Village borders Thousand Oaks to the South.
The population of Thousand Oaks was estimated in 2017 to be 128,995 and is the 210th largest city in the United States. … The median age in Thousand Oaks is 43 which is approximately 19% higher than the California average of 36. In Thousand Oaks, 60% of the population over 15 years of age are married, 76% speak English and 12% speak Spanish.
Is Thousand Oaks a Rich Area?
Thousand Oaks, compared to most cities in California, is considered to be one of the nicest.  Home Values, Employers, Weather and the economy all contribute to it being an above average city in wealth and demographic.  Also, Thousand Oaks contains several unincorporated areas which are top in the nation in wealth including Newbury Park, CA & Westlake Village, CA.  Both of these are top in wealthy cities in America.
Is Thousand Oaks a good place to live?
Yes, Thousand Oaks & Ventura County are considered one of the best places to live in California.  The reason for this is the suburban feel of the area, the open-ness, the undisturbed nature, hiking and wildlife, the proximity to the beaches.  Also, the mild weather in both the summer and the winter.  Many young professionals live in Thousand oaks and residents tend to have moderate political views.
What's the Thousand Oaks known for?
World's Largest Biotech Company, Amgen.
Seventh-Richest City in the U.S.
Largest Mall In the Ventura County
16th Best University in Western United States
Fourth-Safest City in America
Top civilian employers in Thousand Oaks
According to the City's 2017 Comprehensive Annual Financial Report, the top employers in the city are:
Amgen Inc.
The Oaks (shopping mall)
Conejo Valley Unified School District
Los Robles Hospital & Medical Center
Anthem Inc.
California Lutheran University
Takeda, (formerly Shire (formerly Baxalta))
Skyworks Solutions Inc
PennyMac Loan Services
Sage Publications Inc
Thousand Oaks Beaches, Mountains, Trails etc.
One of the reasons to live in Thousand Oaks is its convenient distance to the beaches.
Here is a list of the closest Beaches to Thousand Oaks include:
El Pescador State Beach
El Matador State Beach
Robert H. Meyer Memorial State Beach
Point Dume State Beach
Lechuza Beach
Hueneme Beach Park
Leo Carrillo State Beach
San Buenaventura State Beach
Port Hueneme Beach Park
Point Mugu State Park – Mugu Beach
 Thousand Oaks boasts some of the best Hiking and Mountain Biking, Cycling around. You can be an outdoor enthusiast and enjoy the lush nature.  Hiking and Cycling are popular in the area, here are some of the best mountains and mountain trails to enjoy:
 Mountains and mountain trails:
Los Robles Trail
Los Robles Trail (aka Space Mountain)
Wildwood Regional Park
Santa Monica Mountains National Recreation Area
Lizard Rock
Biking/hiking in Thousand Oaks
Sapwi Trails Community Park
Los Robles Trail
Wildwood Regional Park
Tarantula Hill
Conejo Canyons Open Space
Los Robles Open Space
Hope Nature Preserve
Conejo Ridge Open Space
Los Robles Trail (aka Space Mountain)
Triunfo Park
Peninsula Trail
Are you still bored? If so, here is a list of some of the top attractions or things to do in Thousand Oaks:
DojoBoom Extreme Air Sports at Janss Marketplace
Enjoy peace and serenity at Gardens of the World
AMC Dine-In Thousand Oaks 14 Movie Theater at The Oaks Mall
Conejo Valley Botanic Garden
Conejo Creek Bike Path
Wildwood Park in Thousand Oaks
MB2 Raceway Indoor Go Kart Facility in Newbury Park
California Museum of Art Thousand Oaks
Hike the Western Plateau
Stagecoach Inn Museum in Newbury Park
Chumash Indian Museum/Oakbrook Regional Park in Thousand Oaks
Boost Your Average Indoor Batting Cages in Westlake Village
What about Museums near Thousand Oaks, "Are there any of those to visit?"  Well, Yes, of course.  Here is a list of museums that are in Thousand Oaks or conveniently located nearby:
Stagecoach Inn Museum
Chumash Indian Museum
Ronald Reagan Presidential Library and Museum
California Museum of Art Thousand Oaks
Conejo Valley Art Museum
Getty Villa Museum
Important landmarks to visit
Santa Monica Mountains National Recreation Area
Ronald Reagan Presidential Library
Paradise Falls
Conejo Valley
Wildwood Regional Park
Entertainment in Thousand Oaks
Thousand Oaks Civic Arts Plaza
Laughing Dragon Entertainment
Young Set Entertainment
NOMA Music
 Need to get-away real quick. Thousand Oaks is near these Airports:
Los Angeles International Airport
Bob Hope Airport in Burbank
Camarillo Airport
Oxnard Airport
Van Nuys Airport
Parks in Thousand Oaks
Old Meadows Park
Conejo Creek North Park
Triunfo Park
Conejo Recreation & Park District
Conejo Creek South Park
Lynn Oaks Park
Lang Ranch Neighborhood Park
Oakbrook Neighborhood Park
Conejo Creek Dog Park
North Ranch Playfield
Waverly Park
Thousand Oaks Community Park
Spring Meadow Park
Evenstar Park
Russell Park
Northwood Park
Facilities of Thousand Oaks
Civic Arts Plaza
Los Robles Greens Golf Course
Equestrian Center
Senior & Adult Center
Hill Canyon Treatment Plan
Teen Center
Libraries
Trails & Open Space
Community center and events near Thousand Oaks
Thousand Oaks Community Center
Conejo Community Center & Outdoor Unit
Zip codes we serve of Thousand Oaks & surrounding areas
91319 Newbury Park Ventura County
91319 Thousand Oaks Ventura County
91320 Newbury Park Ventura County
91320 Thousand Oaks Ventura County
91358 Thousand Oaks Ventura County
91359 Thousand Oaks Ventura County
91359 Westlake Village Ventura County
91360 Thousand Oaks Ventura County
91361 Hidden Valley Ventura County
91361 Lake Sherwood Ventura County
91361 Thousand Oaks Ventura County
91361 Westlake Village Ventura County
91362 Thousand Oaks Ventura County
91362 Westlake Village Ventura County
91377 Agoura Hills Ventura County
91377 Oak Park Ventura County
93001 Ventura Ventura County
93002 Ventura Ventura County
93003 Ventura Ventura County
93004 Ventura Ventura County
93005 Ventura Ventura County
93006 Ventura Ventura County
93007 Ventura Ventura County
93010 Camarillo Ventura County
93011 Camarillo Ventura County
93012 Camarillo Ventura County
93015 Fillmore Ventura County
93016 Fillmore Ventura County
93020 Moorpark Ventura County
93021 Moorpark Ventura County
Churches in Thousand Oaks
Christian Church of Thousand Oaks
United Methodist Church of Thousand Oaks
Anthem Church Thousand Oaks
Church in Thousand Oaks
St. Patrick's Episcopal Church
Rock Community Church
Ascension Lutheran Church
St Paschal Baylon Church
First Baptist Church Thousand Oaks
Journey Church Thousand Oaks
Bethany Church on the Hill of Thousand Oaks: Toks
Chinese Christian Church
Holy Trinity Lutheran Church
Emmanuel Presbyterian Church
Thousand Oaks Seventh-day Adventist Church
Hospitals in Thousand Oaks
Los Robles Regional Medical Center
Thousand Oaks Surgical Hospital
UCLA Medical Center
Cardiovascular Institute & The Chest Center of Los Robles Hospital & Medical Center
Shopping in Thousand Oaks
The Oaks
The Lakes at Thousand Oaks
The Promenade at Westlake
Janss Marketplace
Thousand Oaks Auto Mall
Village At Moorpark
Oakbrook Shopping Center
Oakbrook Plaza
Big Oak Shopping Center
Sun Plaza Shopping Center
La Siesta Plaza Shopping Center
Palm Plaza
Senior citizen area in Thousand Oaks
Goebel Senior Adult Center
Pets/dog parks in Thousand Oaks
Conejo Creek Dog Park
Oak Canyon Dog Park
Kimber Dog Park