The Most Thorough Carpet Cleaning You Can Get
Our Home Owners Say
Tim is an outstanding human being first and a great business man second. He did a fantastic job repairing a bleach stain in my carpet. The attention to detail was impeccable. I greatly appreciate his professionalism and work ethic. Tim is a chemist, he's not just going to pour a cleaning solution of your carpet to remove a stain.  Tim is going to analyze your carpet and strategically apply the best method.
Tim did a Phenomenal job.  After contact many companies I chose Gorilla Carpet Cleaning and I'm a extremely happy with the results. Tim was very thorough, he found the perfect match for the carpet and I'm impressed because the beach marks just disappeared. Personally I highly recommended Tim services. He is great, punctual, honest and professional.
Tim is a MIRACLE worker! My daughter spilled a full cup of coffee, coconut oil and chocolate on brand new white carpet. Tim, using specialized knowledge and techniques, removed the stains 100% and returned my carpet to its original state. Truly amazing!  I VERY highly recommend Tim and Gorilla Carpet Cleaning!!
Gorilla Carpet Cleaning: Your Trusted Local Westlake Village Carpet Cleaning Co- Call (805) 918-1688
No matter what type of Carpet Cleaning Westlake Village services you may be seeking, you can rely on Gorilla Carpet Cleaning. We offer comprehensive:
Residential Carpet Cleaning

Pet Damaged Carpet Repair

Encapsulation Carpet Cleaning

Carpet Stretching & Restretching

Water Damaged Carpet Repair

(VLM) Very-Low-Moisture Carpet Cleaning

Boat/Yacht Carpet Cleaning
Commercial Carpet Cleaning

Carpet To Tile Transition

Wool Carpet Cleaning Experts

Industrial Carpet Cleaning

Bleach Spot/Stain Carpet Dyeing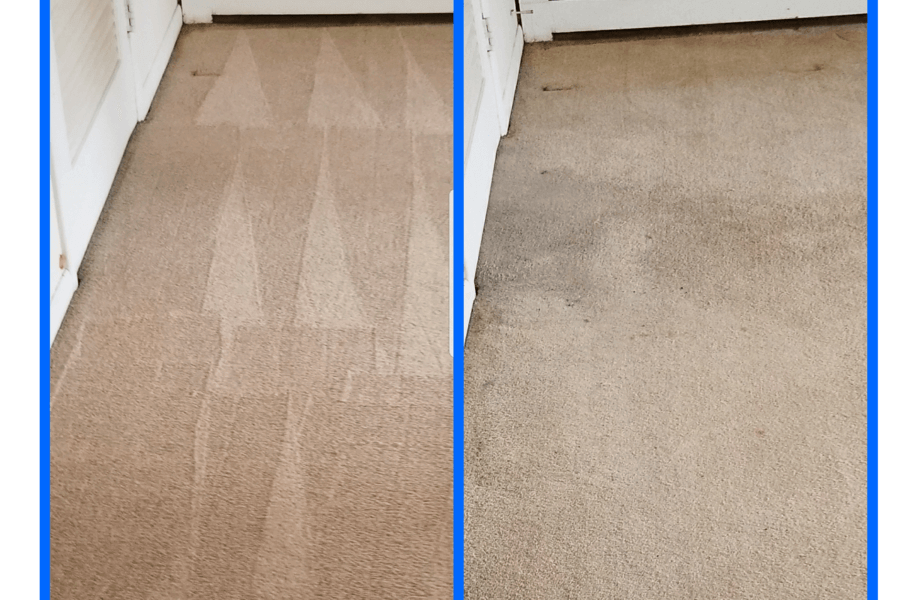 Carpet Cleaning Frequently Asked Questions
Why Choose Us For Your Carpet Cleaning?
We give you not one but four irrefutable reasons to choose us over other carpet cleaning experts in Westlake Village. Read on to find out why our Gorilla Carpet Cleaning Experts can become your go-to agency whenever you want a new fitting or an old carpet replaced.
Gorilla Carpet Cleaning offer On-time, Worry Free, Fast Carpet Cleaning, Carpet Dyeing, Service the Same Day
Gorilla Carpet Cleaning is a licensed carpet cleaning Westlake Village services company where on-time, prompt, professional and courteous services are a way of life. We offer wide ranging carpet and rug cleaning services throughout All of Westlake Village and the neighboring areas.
As carpet and rug cleaning experts, Gorilla Carpet Cleaning Westlake Village offers peace of mind and evokes trust in the minds of consumers who are seeking prompt and efficient carpet cleaning services. Since 1988, our customers know they can trust us completely to do any work right the first-time round. We will never give you a reason to complain or be dissatisfied with the work we do. In fact, customer service is integral to our business philosophy and this has garnered us an impeccable reputation in the All of LA & Westlake Village, Simi Valley, Thousand Oaks, Camarillo, West Hills, Agoura Hills, Calabasas areas.
High quality carpet cleaning Westlake Village is ultimately defined as being able to restore or clean carpet and return it to its natural luster and pre-soiled restored state. There are 2 enemies to this: (1) Not using the right Chemicals, Heat, Agitation & process & (2) LEAVING TOO MUCH SOAP, CLEANING AGENTS IN THE CARPET!
Soap is more of an enemy than the soil is. This is because soaps and detergents are electrically charged to ATTRACT dirt! Re-soiling quickly and prematurely are the end result.
Gorilla Carpet Cleaning Westlake Village are EXPERTS in carpet cleaning. We are IICRC certified trained as well as having our masters in advanced fiber identification, cleaning. We DO NOT USE THE SOAPS THAT OTHER CARPET CLEANERS USE. OUR CLEANING LEAVES NO RESIDUE IN YOUR CARPETS! This is because we use a special chemical to strip, clean the carpet dye sites. It has a PH of 1, it is totally safe to infants & animals as well as allergy sufferers as well as to our wonderful environment. Our chemical has no odor and leaves no residue thus cleaning your carpet the most effectively. You wont believe it. Don't believe us? Watch us put some on your worst stain and watch the stain disappear!
Why Choose Gorilla Carpet Cleaning? Local carpet cleaning All of Ventura County & Westlake Village CA
There are many reasons to make Gorilla Carpet Cleaning your go-to Carpet services expert in Westlake Village, CA. Besides guaranteeing 100 per cent customer satisfaction, we epitomize dependability. Our customers know that when they use our services, we endeavor to resolve their carpet problems in quick-time. This has made us a household name in All of Ventura County & Westlake Village and helped us forge long-term relationships with our residential and commercial customers.
If you are wondering why Gorilla Carpet Cleaning is the right residential and commercial carpet cleaning near me in Westlake Village for you,
Here are some compelling reasons to choose us:
We handle all kinds of carpet cleaning jobs, from providing estimates to providing any carpet cleaning that you may need.
We adhere stringently to standard and practices set forth by the IICRC (Carpet Cleaning Installation Certifications Organization) to make sure you never fall into any problem in the future.
Our in-house technicians are certified and trained. They are up-to-date with the latest training and techniques and the necessary procedures to carry out all carpet cleaning work seamlessly.
We offer our customers same day emergency services should the need arise.
We have multiple trucks to service multiple customers simultaneously. Our trucks are completely equipped and stocked with the latest tools, equipment and materials to ensure we complete any assignment quickly- no need to come back.
We give our customers peace of mind when they need it most.
Our services are hassle-free and we boast a quick turnaround time, the same day.
We stand behind our work and offer you an ironclad "Gorilla Carpet Cleaning' guarantee" for our labor and quality of work.
We offer our customers tips on how to extend the life of their carpet.
Gorilla Carpet Cleaning Westlake Village is renowned for going beyond the call of duty. That is why we help our customers over the phone if they have any doubts or questions. We offer this service free-of-charge.
Whenever you call our office, you will always speak to the owner, who is certified, and who will guide you correctly.
It is prudent to remember that the IICRC has very specific regulations and our carpet technicians are trained to follow them stringently. We will always give you expert opinion supported by the right knowledge so that you can make an informed decision. We do not apply pressure to force you to hire our services and this relaxes you sufficiently to see the true picture and decide according.
So give us a call today at (805) 918-1688, you'll be glad you did!
Westlake Village Tidbits
Westlake Village Geography & Temperature
This city has a total area of 14.26 km or 5.50 sq. miles and 0.83 km of this is made up of water. Westlake Village is a city that houses the various headquarters for popular names such as Dole Food Company, K-Swiss Inc., Guitar Center, PennyMac Loan Services, LLC, and The Ryland Group, Inc. It is a city in the County of Los Angeles and bordered with the Ventura County on the west.
Its name comes from the master-planned community that sits on the line between the counties of Ventura and Los Angeles. A lake can be clearly seen in the middle of the city and mostly adjoined by open spaces. The nearest cities are Agoura Hills, Los Angeles, Long Beach, Anaheim, Santa Ana, Riverside, Bakersfield, and San Bernardino.
Throughout the year, the temperature measures from 46°F to 78°F and it only happens on rare occasions that it goes lower than 39 degrees or higher than 86 degrees. It is also a few degrees hotter compared with the coastal plains in the lower area of the Conejo Grade like the Santa Rosa Valley, Ventura, and Camarillo.
Westlake Village Population & History
With a population density of 1,502.4 people per sq mile or 580.1 people per sq kilometer, the racial composition of the city is made up of 88.6 percent white, 6.4 percent Latino/Hispanic, 5.9 percent Asian, 2.6 percent mixed (two or more races), 1.4 other races, 1.2 percent African American, 0.2 percent Pacific Islander, and 0.1 percent Native American. In total, Westlake Village's count as of the 2010 census is 8,270. However, recent estimates from 2018 are counted at 8,352. With an area codes of 747 and 818, and zip codes of 91359, 91361, 91362 and coordinates of 34°8′31″N 118°49′10″W.
It was thousands of years ago when Chumash Indians came in the region. They lived through harvesting acorns and grains, and through hunting rabbits. In 500 BCE, it was known that a village of Chumash people had settled into the area. This place became a part of the initial Spanish land grants, named Rancho Simi, was given to the Pico family. It became a part of Mexican territory when Mexico earned its independence in 1821. Finally, in the year 1981, the Westlake community's portion was officially incorporated and named the city of Westlake Village.
Westlake Village Historical Facts
Known as one of the wealthiest communities of the Greater Los Angeles Area. Some of the best things to do in the city are hiking, touring wineries, playing golf, and relaxing at the Four Seasons Hotel spa. The Westlake Village Transit, Westlake Village Trolley, and Dial-a-Ride service is available as modes of transportation around the city. There is a wide range of housing types in the city, including townhomes, condominiums, lakefront residences, mobile homes, single-family, and view-oriented estates. The city holds bases of top government agencies, including USAREC, Los Angeles Battalion, US Air Force, Naval Base Ventura County, Los Angeles AFB, U.S. Army Career Center, NAVY, Fresco International Corp, and Ecologics Training Institute.
The best museums to visit nearby are the following:
California Museum of Art Thousand Oaks
Chumash Indian Museum
Stagecoach Inn Museum
Conejo Valley Art
Creative Galleries
Parks are available for recreational activities like picnicking, camping, and hiking. These parks are Canyon Oaks, Foxfield, Russel Ranch, Three Springs, Berniece Bennett, Westlake Village Community Park, Triunfo Creek Park, Three Springs, and Westlake Village Dog Park.
Westlake Village Popularity
The city is quite popular as a location for filming as seen in episodes of Charlie's Angels (1976-1981), scenes in The Karate Kid (1984), Bridesmaids (2011). American Pie (1999), and even Bonnie and Clyde (1967).
Previous news includes Westlake Village as venues for a meeting of The Lakers with Kawhi Leonard and home listing of popular Model Dian Parkinson that was priced at $3.125 million. From 2016 to 2017, the median income of every household has grown from $130,272 to $136,131. Both of these amounts are still higher than the average and real median household income in the USA, which is $61,372. Only 3.9% of the people of Westlake Village City live under the federal poverty line. There is a total of 3,262 households with 29.8 percent having kids below 18 years old, 60.9 percent are married couples, 3.2 living in partnership without marriage, 21.8 percent are single individuals, and 11.5 percent are living with and elderly aging 65 or older.
Notable personalities have come from this city. Celebrities like Hulk Hogan, Will Smith, Guillermo del Toro, James Caviezel, Mariel Hemingway, Kathryn Joosten, Alexis Neiers, and others, have lived within the area of Westlake Village. Popular athletes in football, soccer, boxing, and baseball are also included like Christian Yelich, David Anderson, Jimmy Clausen, Wayne Gretzky, Lenny Dykstra, Cobi Jones, Mike Seidman, Robert Stock, Eric Wynalda, Mike Scioscia, and many more. The city is lead by the current mayor, Mark Rutherford.