The Most Thorough Carpet Cleaning You Can Get
Our Home Owners Say
Tim is an outstanding human being first and a great business man second. He did a fantastic job repairing a bleach stain in my carpet. The attention to detail was impeccable. I greatly appreciate his professionalism and work ethic. Tim is a chemist, he's not just going to pour a cleaning solution of your carpet to remove a stain.  Tim is going to analyze your carpet and strategically apply the best method.
Tim did a Phenomenal job.  After contact many companies I chose Gorilla Carpet Cleaning and I'm a extremely happy with the results. Tim was very thorough, he found the perfect match for the carpet and I'm impressed because the beach marks just disappeared. Personally I highly recommended Tim services. He is great, punctual, honest and professional.
Tim is a MIRACLE worker! My daughter spilled a full cup of coffee, coconut oil and chocolate on brand new white carpet. Tim, using specialized knowledge and techniques, removed the stains 100% and returned my carpet to its original state. Truly amazing!  I VERY highly recommend Tim and Gorilla Carpet Cleaning!!
Gorilla Carpet Cleaning: Your Trusted Local Camarillo Carpet Cleaning Co- Call (805) 910-7066
No matter what type of Carpet Cleaning Camarillo services you may be seeking, you can rely on Gorilla Carpet Cleaning. We offer comprehensive:
Residential Carpet Cleaning

Pet Damaged Carpet Repair

Encapsulation Carpet Cleaning

Carpet Stretching & Restretching

Water Damaged Carpet Repair

(VLM) Very-Low-Moisture Carpet Cleaning

Boat/Yacht Carpet Cleaning
Commercial Carpet Cleaning

Carpet To Tile Transition

Wool Carpet Cleaning Experts

Industrial Carpet Cleaning

Bleach Spot/Stain Carpet Dyeing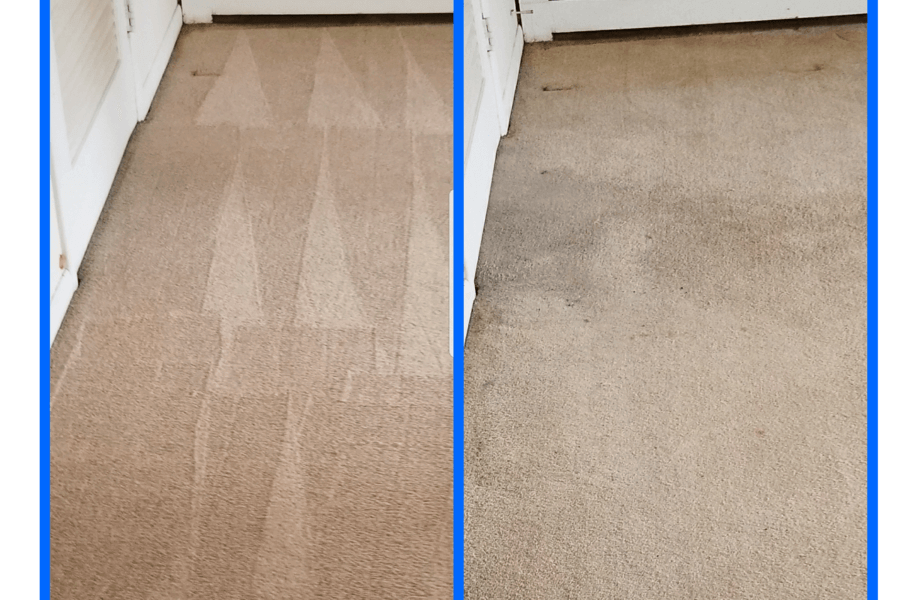 Carpet Cleaning Frequently Asked Questions
Why Choose Us For Your Carpet Cleaning?
We give you not one but four irrefutable reasons to choose us over other carpet cleaning experts in Camarillo. Read on to find out why our Gorilla Carpet Cleaning Experts can become your go-to cleaner whenever you want your carpet beautifully cleaned!;)
Gorilla Carpet Cleaning Camarillo offers On-time, Worry Free, Fast Carpet Cleaning, Carpet Dyeing, Service the Same Day
Gorilla Carpet Cleaning is a licensed carpet cleaning Camarillo services company where on-time, prompt, professional and courteous services are a way of life. We offer wide ranging carpet and rug cleaning services throughout All of Camarillo and the neighboring areas.
Peace of Mind For You
As carpet and rug cleaning experts, Gorilla Carpet Cleaning Camarillo offers peace of mind and evokes trust in the minds of consumers who are seeking prompt and efficient carpet cleaning services. Since 1988, our customers know they can trust us completely to do any work right the first-time round. We will never give you a reason to complain or be dissatisfied with the work we do. In fact, customer service is integral to our business philosophy and this has garnered us an impeccable reputation in the All of Somis & Camarillo, Simi Valley, Thousand Oaks, Camarillo, West Hills, Agoura Hills, Calabasas areas.
What is High Quality Carpet Cleaning Camarillo?
High quality carpet cleaning Camarillo is ultimately defined as being able to restore or clean carpet and return it to its natural luster and pre-soiled restored state. There are 2 enemies to this: (1) Not using the right Chemicals, Heat, Agitation & process & (2) LEAVING TOO MUCH SOAP, CLEANING AGENTS IN THE CARPET!
Soap is more of an enemy than the soil is. This is because soaps and detergents are electrically charged to ATTRACT dirt! Re-soiling quickly and prematurely are the end result.
Gorilla Carpet Cleaning- We're Trained & Certified
Gorilla Carpet Cleaning Camarillo are EXPERTS in carpet cleaning. We are IICRC certified trained as well as having our masters in advanced fiber identification, cleaning. We DO NOT USE THE SOAPS THAT OTHER CARPET CLEANERS USE. OUR CLEANING LEAVES NO RESIDUE IN YOUR CARPETS! This is because we use a special chemical to strip, clean the carpet dye sites. It has a PH of 1, it is totally safe to infants & animals as well as allergy sufferers as well as to our wonderful environment. Our chemical has no odor and leaves no residue thus cleaning your carpet the most effectively. You wont believe it. Don't believe us? Watch us put some on your worst stain and watch the stain disappear!
Why Choose Gorilla Carpet Cleaning? Local carpet cleaning All of Ventura County & Camarillo CA
There are many reasons to make Gorilla Carpet Cleaning your go-to Carpet services expert in Camarillo, CA. Besides guaranteeing 100 per cent customer satisfaction, we epitomize dependability. Our customers know that when they use our services, we endeavor to resolve their carpet problems in quick-time. This has made us a household name in All of Ventura County & Camarillo and helped us forge long-term relationships with our residential and commercial customers.
If you are wondering why Gorilla Carpet Cleaning is the right residential and commercial carpet cleaning near me in Camarillo for you,
Here are some compelling reasons to choose us:
We handle all kinds of carpet cleaning jobs, from providing estimates to providing any carpet cleaning that you may need.
We adhere stringently to standard and practices set forth by the IICRC (Carpet Cleaning Installation Certifications Organization) to make sure you never fall into any problem in the future.
Our in-house technicians are certified and trained. They are up-to-date with the latest training and techniques and the necessary procedures to carry out all carpet cleaning work seamlessly.
We offer our customers same day emergency services should the need arise.
We have multiple trucks to service multiple customers simultaneously. Our trucks are completely equipped and stocked with the latest tools, equipment and materials to ensure we complete any assignment quickly- no need to come back.
We give our customers peace of mind when they need it most.
Our services are hassle-free and we boast a quick turnaround time, the same day.
100% Customer Satisfaction- Guaranteed!
We stand behind our work and offer you an ironclad "Gorilla Carpet Cleaning' guarantee" for our labor and quality of work.
We offer our customers tips on how to extend the life of their carpet.
Gorilla Carpet Cleaning Camarillo is renowned for going beyond the call of duty. That is why we help our customers over the phone if they have any doubts or questions. We offer this service free-of-charge.
Whenever you call our office, you will always speak to the owner, who is certified, and who will guide you correctly.
It is prudent to remember that the IICRC has very specific regulations and our carpet technicians are trained to follow them stringently. We will always give you expert opinion supported by the right knowledge so that you can make an informed decision. We do not apply pressure to force you to hire our services and this relaxes you sufficiently to see the true picture and decide according.
So give us a call today at (805) 910-7066, you'll be glad you did!
Camarillo Tidbits
The History of Camarillo
Founded by Adolfo & Juan Camarillo, the name of the city is a constant reminder of the honor that these founders truly deserve for being able to preserve their city's beautiful Hispanic heritage, despite the arrival of the Anglo settlers back in the 1900s. The image most know of the city of Camarillo is a picture of a rare white horse. Sometimes, white horses represent wisdom & power, a strong indication of what this place has to offer. The official symbol of this city is the Mission Bell. It was chosen as a characterization of the community's inclusiveness and connectivity.
The population growth of Camarillo
Camarillo remains rich in history. During the pre-colonial period, Camarillo was inhabited by Native American People (Chumash) for thousands of years. Through time, its growth was quite slow up to the 1940's, where the major industry was agriculture. As it developed, it became a city in 1964 and from then, the progress remained. By 2010, the city had a total population of 65,201 and continues to grow with a density of 3,336.3 people per 1,288.1/km². Showing signs of growth, this number has increased in 2016 and 2017, ranging from 66,630 to 67,116. In just a year, this is equated at an increase of 0.729%. It's not just the population count of the city that has increased during this period but as well the median household income of Camarillo grew largely from $88,125 to $92,780. That's a 5.28% increase between 2016 and 2017.
Camarillo Weather
Adored for its moderate weather and temperature, the cold season spans from November 30 to March 23, which is longer than the warm season that starts from July 4 to October 9. It is a common preference that the best time to visit any place is when the sky is clear, the days are rainless, and when the temperature ranges from 65°F to 80°F. If there would be a perfect time to visit Camarillo, the perfect date would be the middle of June to the later weeks of September. It has an area size of 19.5 sq. miles or 51 km2 with the coordinates 34°14′N 119°2′W. Belonging to the county of Ventura, its bordering cities are Ventura, Oxnard, Thousand Oaks and Moorpark. It houses government bases such as the US Air Force, Naval Base Ventura County – Point Mugu/Port Hueneme, USAREC Los Angeles Battalion, Los Angeles AFB, and the NAVY.
Traveling around Camarillo
If you're planning on going out for a day of activity, the city's transportation system offers everyone a convenient way of travelling. It has three transit services with VCTC Intercity, Fixed Route, and Dial-A-Ride. Its primary thoroughfare is also known as the U.S. Route 101 or The Ventura Freeway. The Camarillo Airport is strategically located 3 miles (five km) west of the central business district of the city, making it very accessible.
Outdoor Things to do in Camarillo
Camarillo is the location of the Commemorative Air Force Southern California Wing Museum. It is a great opportunity for anybody to explore and learn at the same time. If you're interested in joining something uncommon, the Explore Wines Tour is a wonderful choice. There are lots of beaches, parks, and deserts that you can visit such as the Point Mugu State Park Mugu Beach, Port Hueneme Beach Park, Laguna Peak, Oxnard Beach Park, Tarantula Hill, Camarillo Beach, Silver Strand Beach, Point Mugu State Park, La Janelle, Conejo Mountain, Camarillo Hills, Las Posas Hills West, Boney Peak, Sandstone Peak, Lizard Rock, Round Mountain, Simi Peak, Hollywood Beach, Sycamore Canyon Beach, and the Family Beach. If you're someone who enjoys something more adventurous and daring, maybe biking and hiking would be perfect. The Camarillo Grove Park is an awesome venue for hiking trails and having a romantic or a family friendly picnic. Camarillo's Freedom Park is ideal for BMX racing.
Indoor Things To Do In Camarillo
If you're up for indoor visits instead, the city also offers various museums. On top of the list is the Commemorative Air Force Southern California Wing, Western Foundation of Vertebrate Zoology, KidSTREAM Children's Museum, Seabee Museum, Pleasant Valley Historical Society, Channel Islands Maritime Museum, Mullin Automotive Museum, Stagecoach Inn Museum, and The Murphy Auto Museum. One unique museum is the California Museum of Art Thousand Oaks which is located inside a shopping venue. Other options for shopping are the Camarillo Village Square that remains open for 24 hours, making it convenient for travelers and night owls. There are more shopping venues to visit such as Camarillo Town Center Shopping Center, Las Posas Plaza Shopping Center, Carmen Plaza, Camarillo Premium Outlets, Pickwick Shopping Center, and Central Plaza.
Camarillo Gardens & Libraries to Visit!
Gardens are great places for relaxation too, and this lovely city offers Camarillo Community Gardens, Royal Gardens of Camarillo, Pleasant Valley Historical Society & Museum, Mike Muscarella Landscaping, Hartley Botanica, and Maravilla Gardens. If you are visiting Camarillo for academic reasons, you might as well visit the city's wondrous libraries that include the Camarillo Public Library, Oxnard Public Library, Newbury Park Branch Library, Moorpark City Library, John Spoor Broome Library, Ray D. Prueter Library, Hill Road Library, South Oxnard Center Branch Library, and the Blanchard Community Library.
Camarillo Churches
Camarillo also offers a haven for those who take joy in their faith and religion. Some of the churches that you can visit are the following: Camarillo Community Church, Crossroads Church, Camarillo Christian Church, Journey the Church, Camarillo Methodist Church, Discovery Church Camarillo, Church of Christ, The 101 Church, and the Pleasant Valley Bible Church.
Camarillo Parks & Facilities
The city is enriched with the following facilities and parks:
Facilities
Aquatic Center
Auditorium
Classrooms
Community Center
Dirt BMX Track
Equestrian Center
Freedom Center
Freedom Gym
Roller Hockey Rink
R/C Track
Senior Center
Skatepark
Parks
Adolfo Park
Arneill Ranch Park
Birchview Park
Bob Kildee Community Park
Calleguas Creek
Camarillo Grove Park
Carmenita Park
Charter Oak Park
Community Center Park
Dos Caminos Park
Encanto Park
Foothill Park
Freedom Park
Heritage Park
Laurelwood Park
Eldred Lokker Memorial Park
Mission Oaks Park
Nancy Bush Park
Pitts Ranch Park
Pleasant Valley Fields
Quito Park
Springville Park
Trailside Park
Valle Lindo Park
Woodcreek Park
Woodside Park
Camarillo Employers
Large employers such as the California State University Channel Islands, Pleasant Valley School District, St. John's Pleasant Valley Hospital, Marz Farms,Inc., Hi-Temp Insulation, Wilwood Engineering, Technicolor Video Services, SolarWorld, Ventura County Star, Teledyne Scientific & Imaging, Harbor Freight Tools, Vitesse Semiconductor, Semtech, and Data Exchange are big contributors to the city's growth.
With the slogan "Dedicated to providing effective and efficient municipal services that promote a high quality of life, economic vitality, and a safe environment.", Camarillo proves itself fulfilled as the city constantly works towards achieving its mission.